The Peter M. Goodrich Memorial Foundation
2007-12-05 @ 13:08:31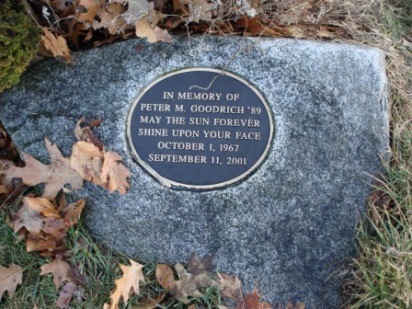 Bates College Memorial
The Peter M. Goodrich Memorial Foundation, established after Peter's death on board the second plane to hit the World Trade Towers on September 11, 2001, has worked primarily in the Pashtun provinces of Afghanistan supporting education and addressing the fundamental needs of fragile populations. In the Unites State the Foundation works with private and public secondary schools and colleges to identify educational opportunities for student exchange.
As Chair of the Board of Families of September 11th, Peter's father, Don, will continue to work to prevent terrorism while preserving civil liberties in the United States. Don is a trial attorney.
Peter's mother, Sally, directed the work of the Foundation until her death in December 2010. Sally was a public school administrator.
We are joined by many who believe we can take affirmative steps to fashion a safer, more equitable world. We all share a sense of urgency and purpose.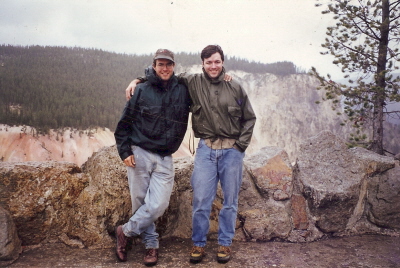 The brothers, Fos and Pete at the Grand Canyon