Logar School
2007-04-06 @ 11:47:37

DOCUMENTARY "axis of Good": A STORY FROM 9/11 by Shiprock Productions

Axis of Good captures the emotions, intimate moments and struggle of the Goodrich family as they grapple with the loss of their son and their overwhelming efforts to keep his memory alive.
FILM CLIPS FROM axis of Good: BUILDING THE LOGAR SCHOOL
Shiprock Productions crafted a five minute sample to compliment "A Mother's Mission," on The Boston Globe Web site. The article first appeared in the Boston Globe magazine on May 13, 2007. The company provided footage for the 2005 ABC World News Tonight "Person of the Week" segment about Sally Goodrich and a seventeen minute piece, which was presented at the Northern Berkshire Woman of the Year awards ceremony. To access this work which details a portion of the history of building the school in Logar use the above link.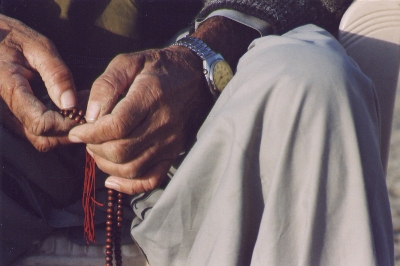 Praying Beads
Copyright held by Kathleen Rafiq